Congratulations! You are a home buyer!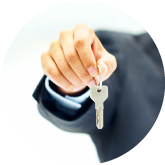 Here are a few things you need to know about the real estate market in your area. Sellers team up with real estate agents and leverage the agents knowledge and experience to maximize their gain - not yours. They hire an agent to negotiate on their behalf - not yours. Sellers want a solid deal with no problems so they hire an agent to represent them - not you.
Here is the good news. Sellers set aside funds so you can be represented too! They want it to be really easy for you to buy their house. They pay extra so you can have professional help buying it. You can choose your own expert. Pick the most knowledgeable, experienced agent you can find, and they'll cover the cost!
It is such a powerful arrangement, the state requires real estate agents to make the public aware of it through this disclosure.